Weatherwell Aluminium Shutters
Designed for beauty but built to weather life, Weatherwell's aluminium external shutters allow you to maximise your available outdoor space with the perfect mix of light, airflow, temperature and privacy. By increasing functionality and comfort, you ensure that your space is ready to use any time you are.
Because Wetherwell's external shutters mimic the soft lines of an interior window shutter, they can also be brought indoors and used where you need a harder wearing option than soft timber. These stylish aluminium outdoor shutters are a smart choice for any home with children or pets, whether used indoors or out.
We can also quote for exterior aluminium shutters from your measurements or House Plans.
Why Weatherwell External Shutters?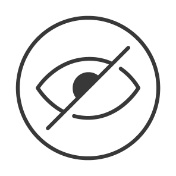 SUPERB OUTDOOR PRIVACY
We live a lot of our lives outside, and knowing that we have privacy from the view of our neighbours is vital.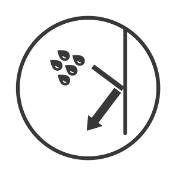 WEATHERS THE ELEMENTS
Our aluminium plantation shutters are manufactured with marine-grade aluminium giving superior performance and durability whether you're inside or out.
ARCHITECTURAL FEATURE
Our external shutters elevate your outdoor space to a new level of design – creating stylish, light-filled indoor-outdoor areas that you'll love.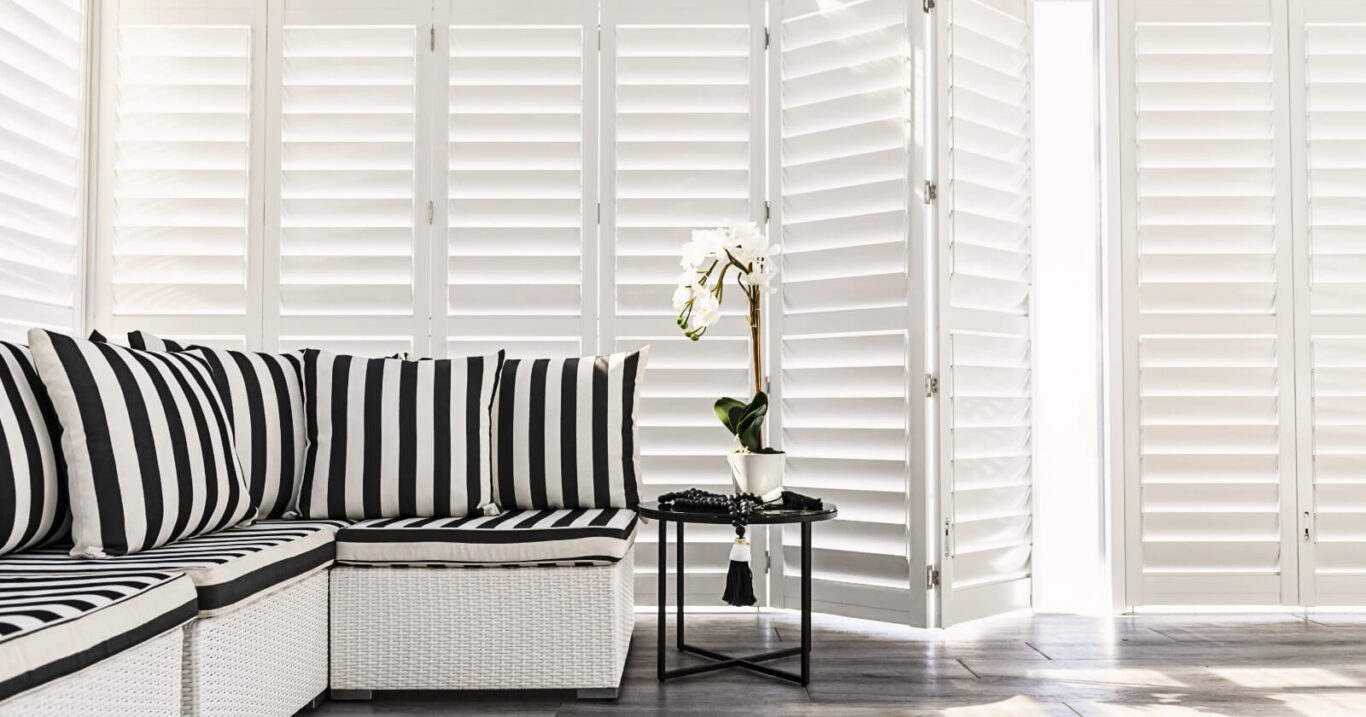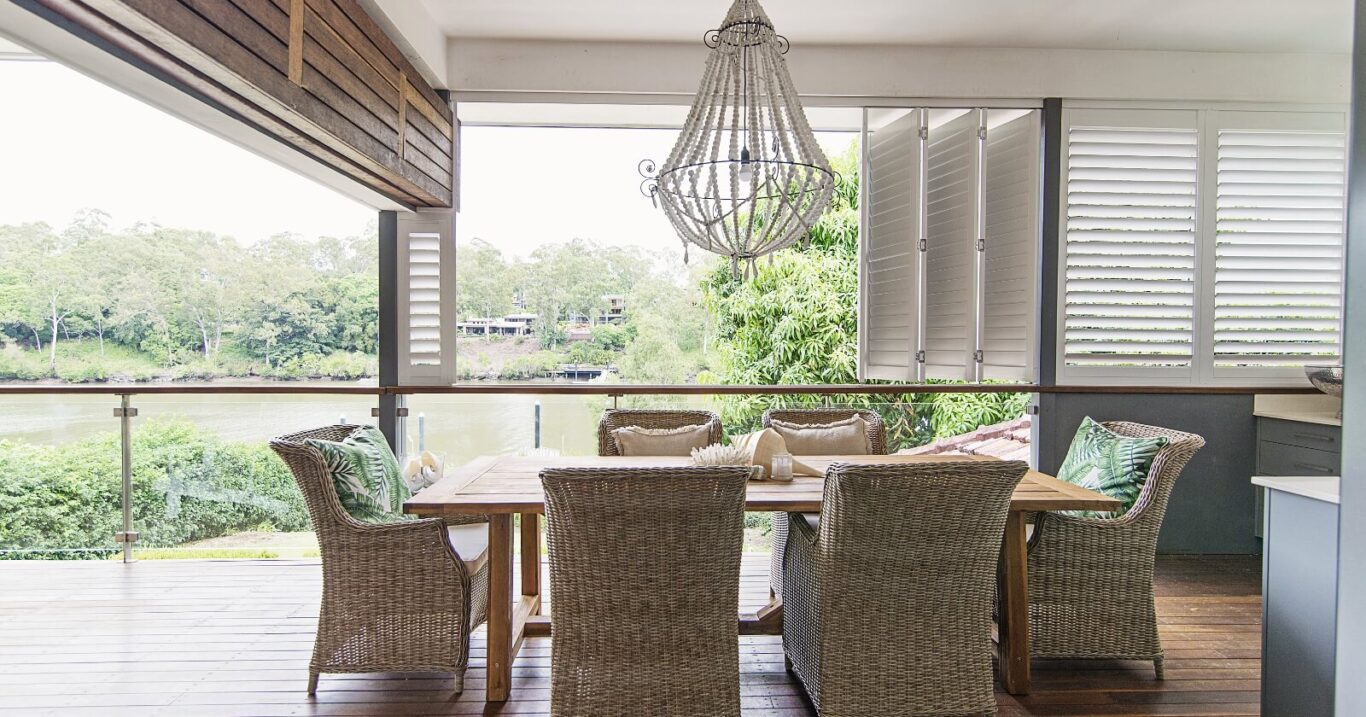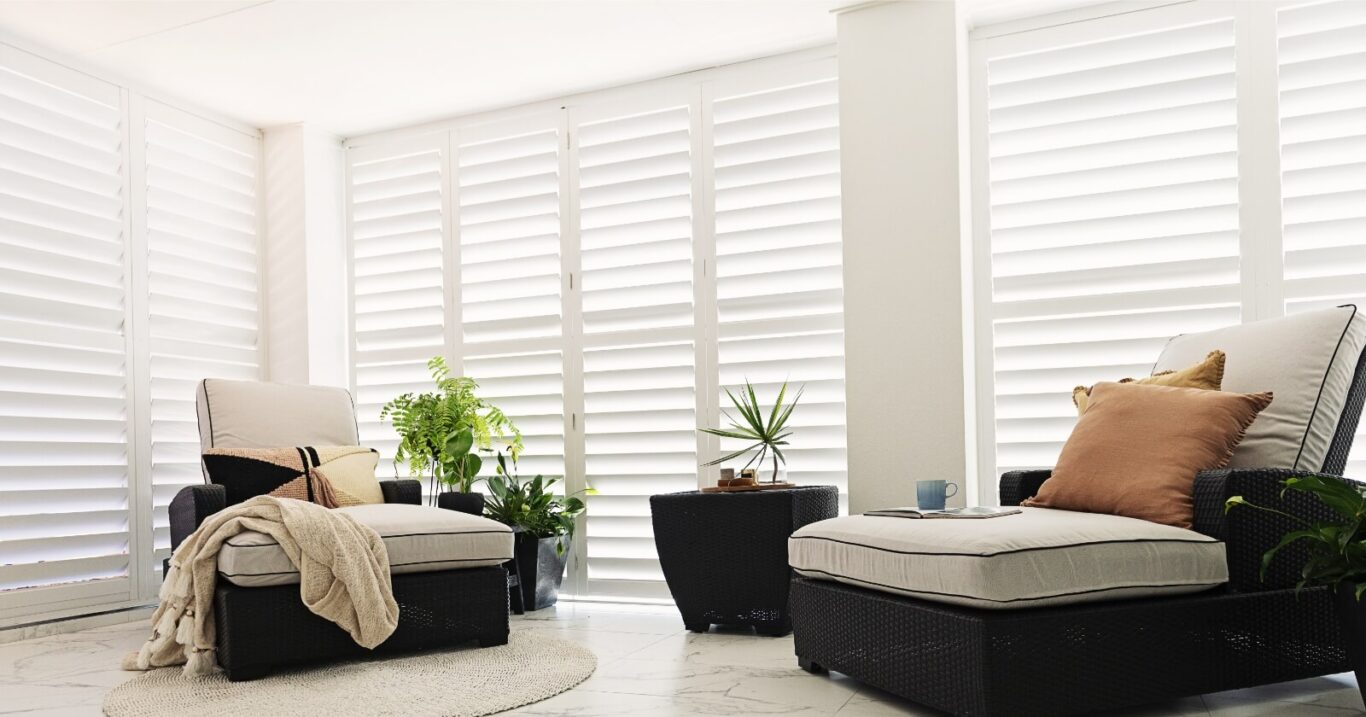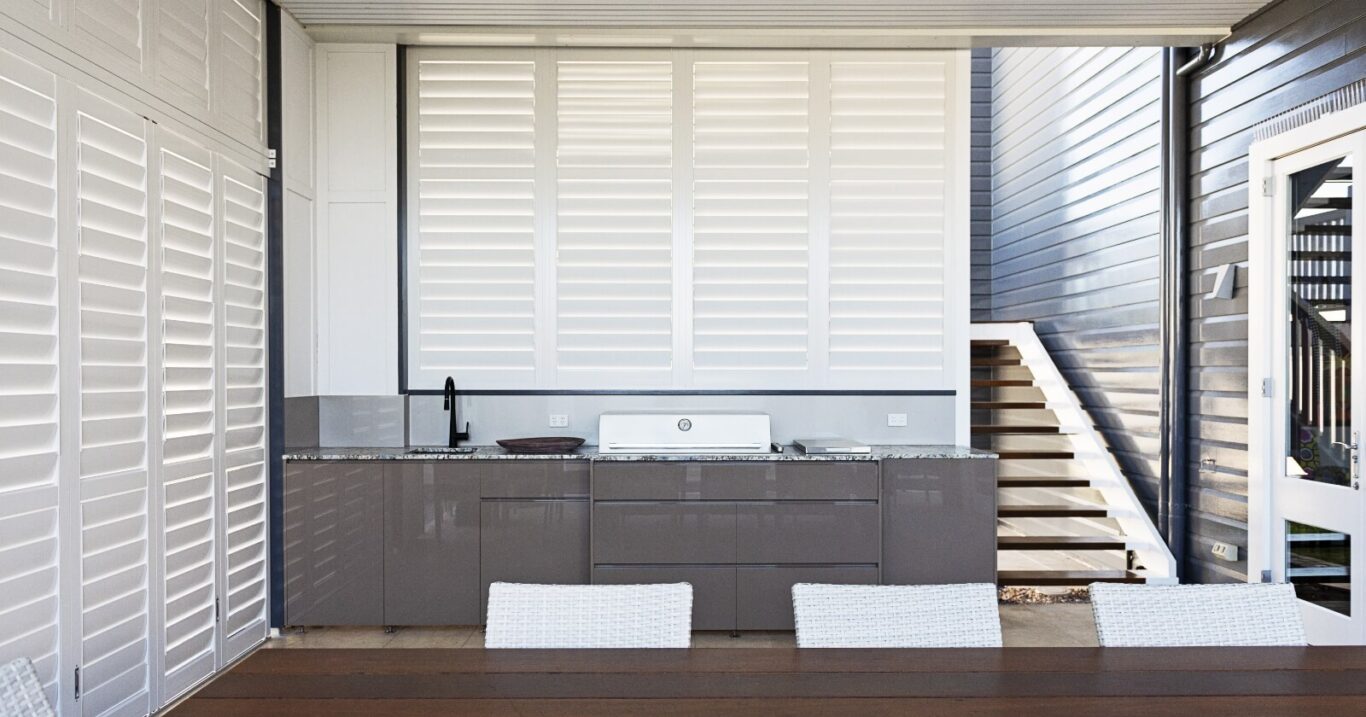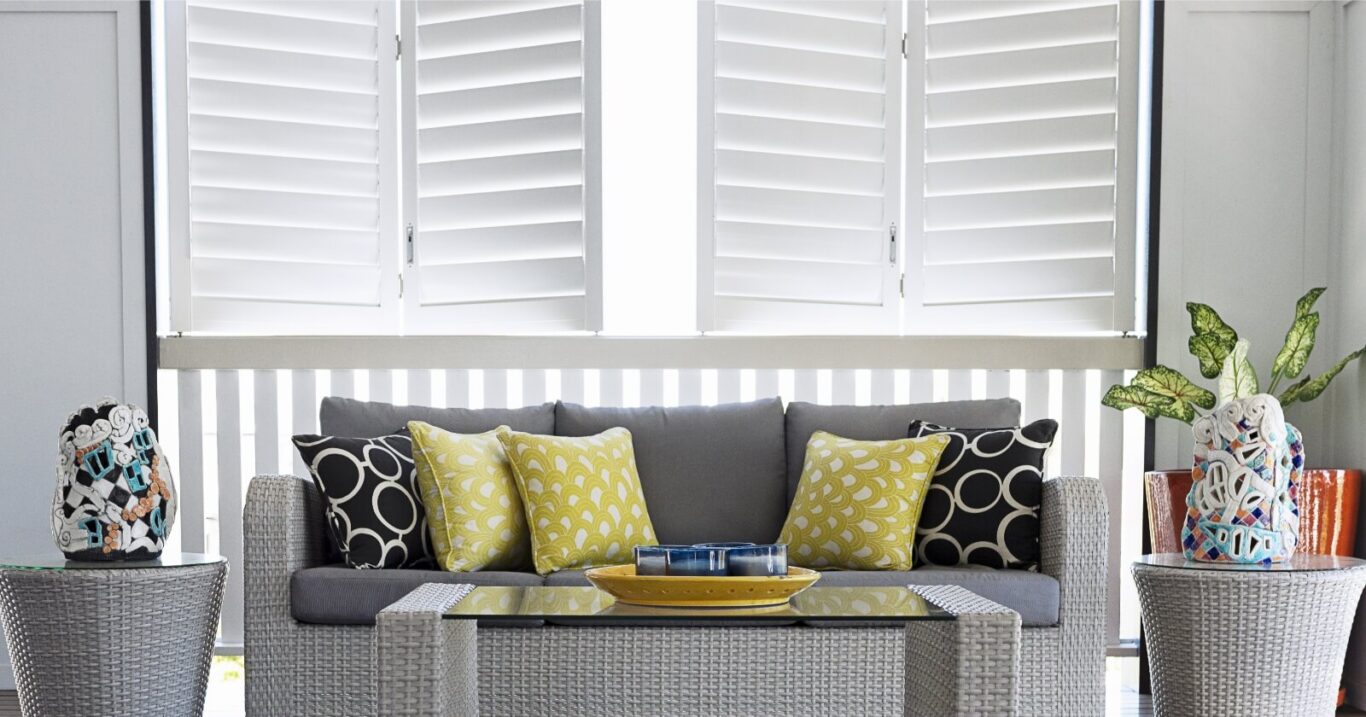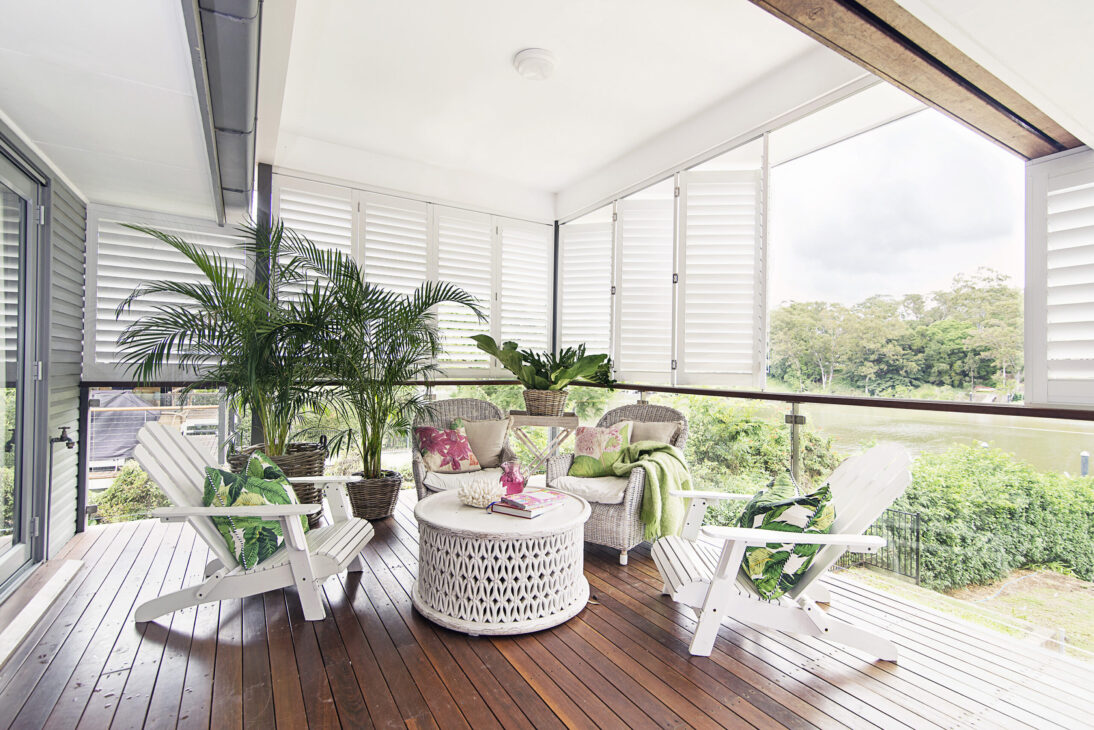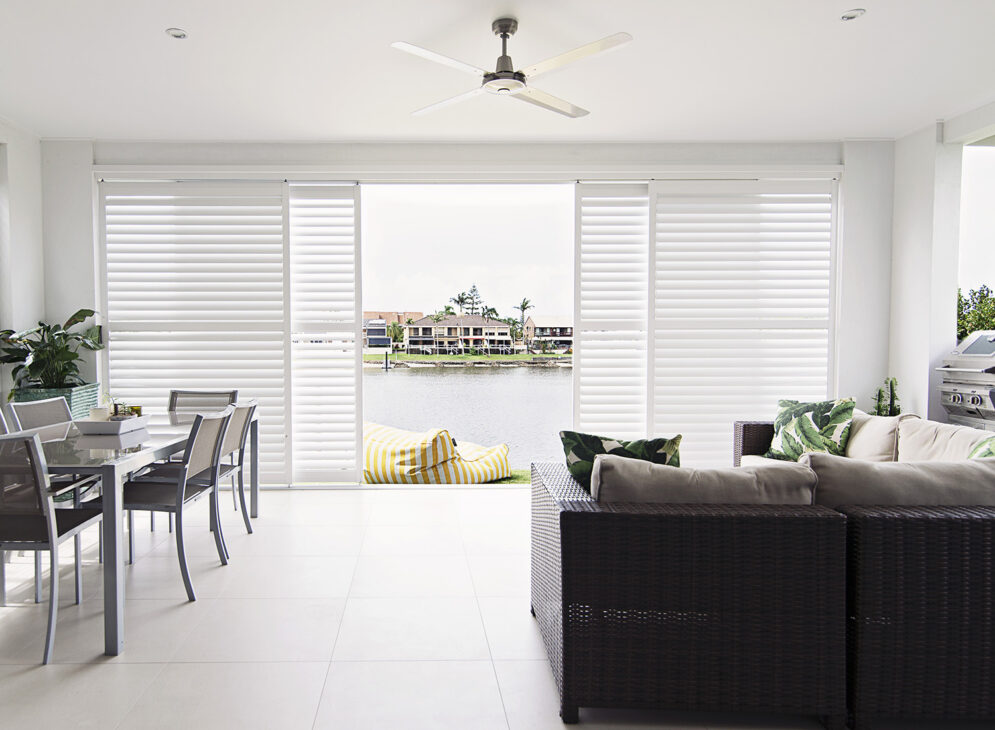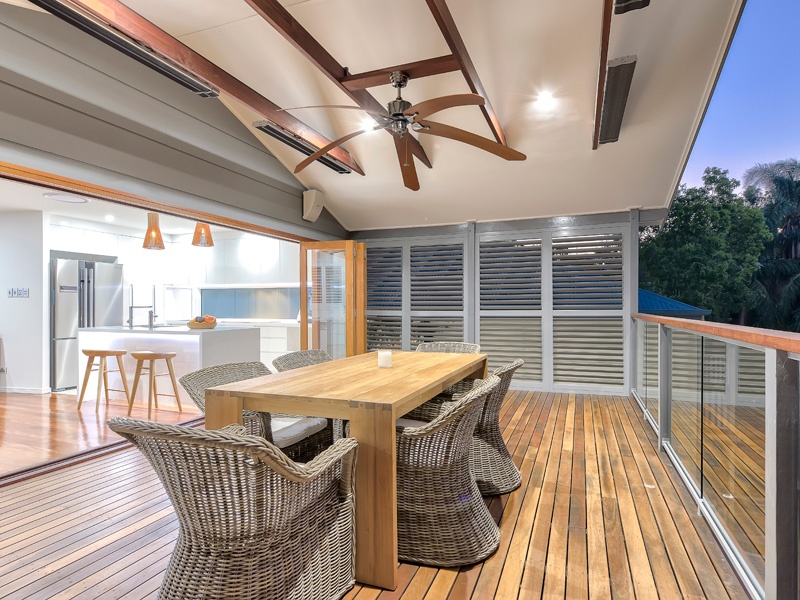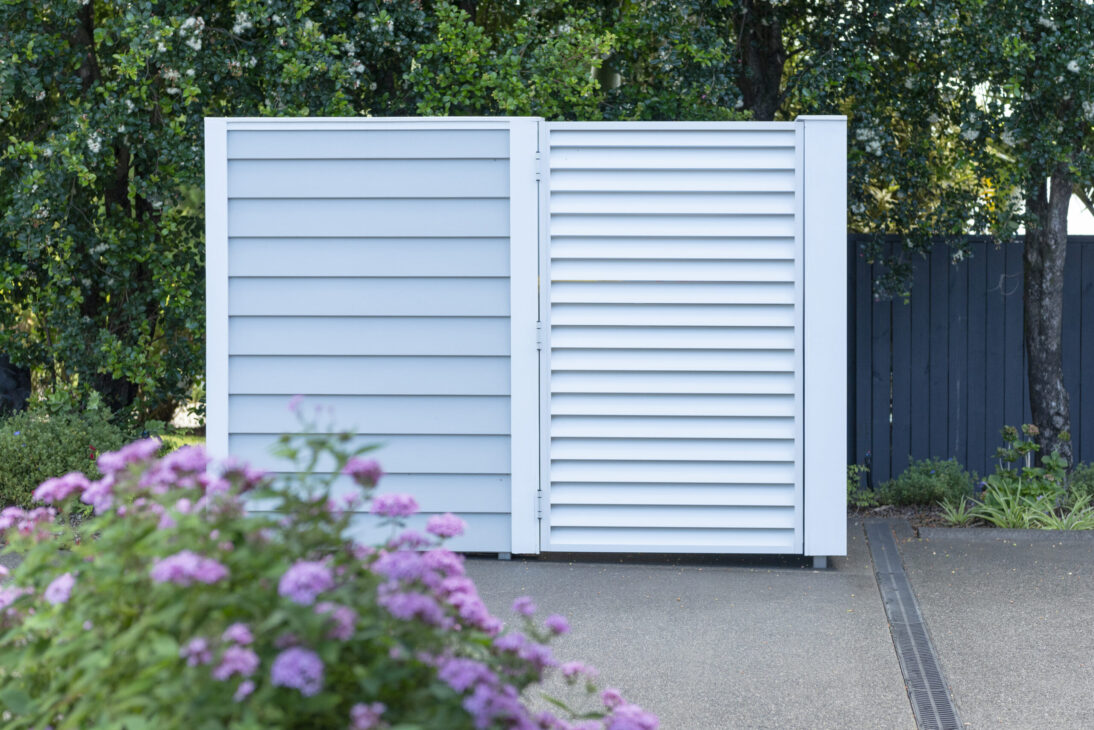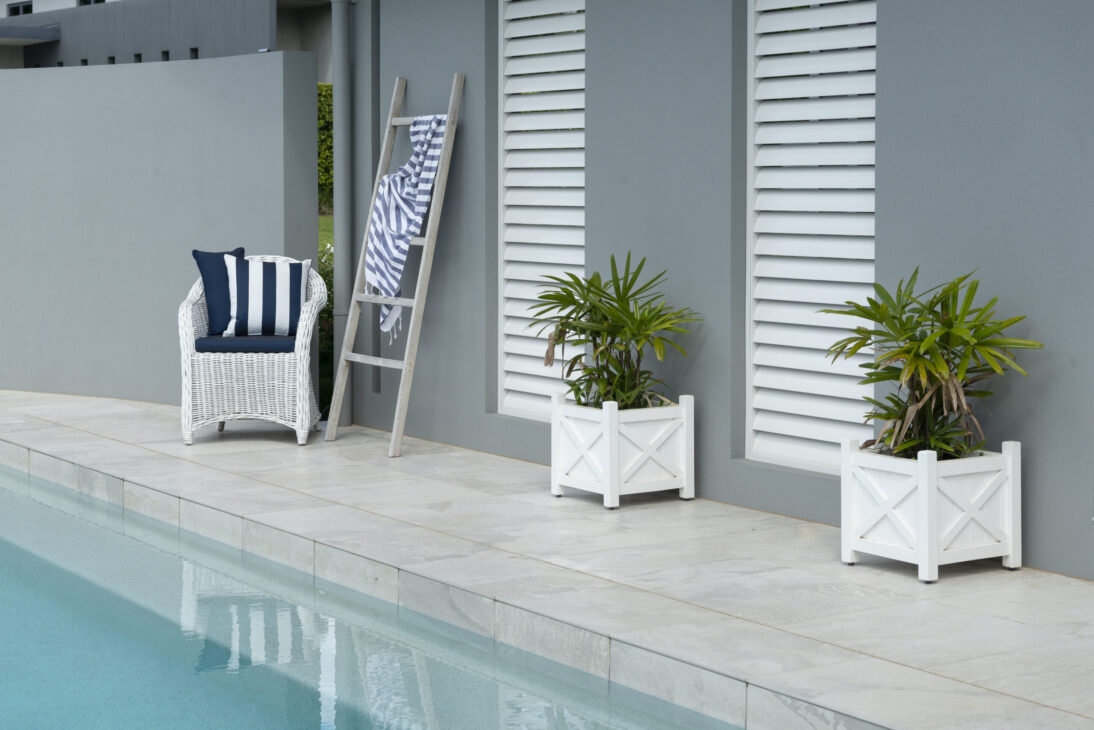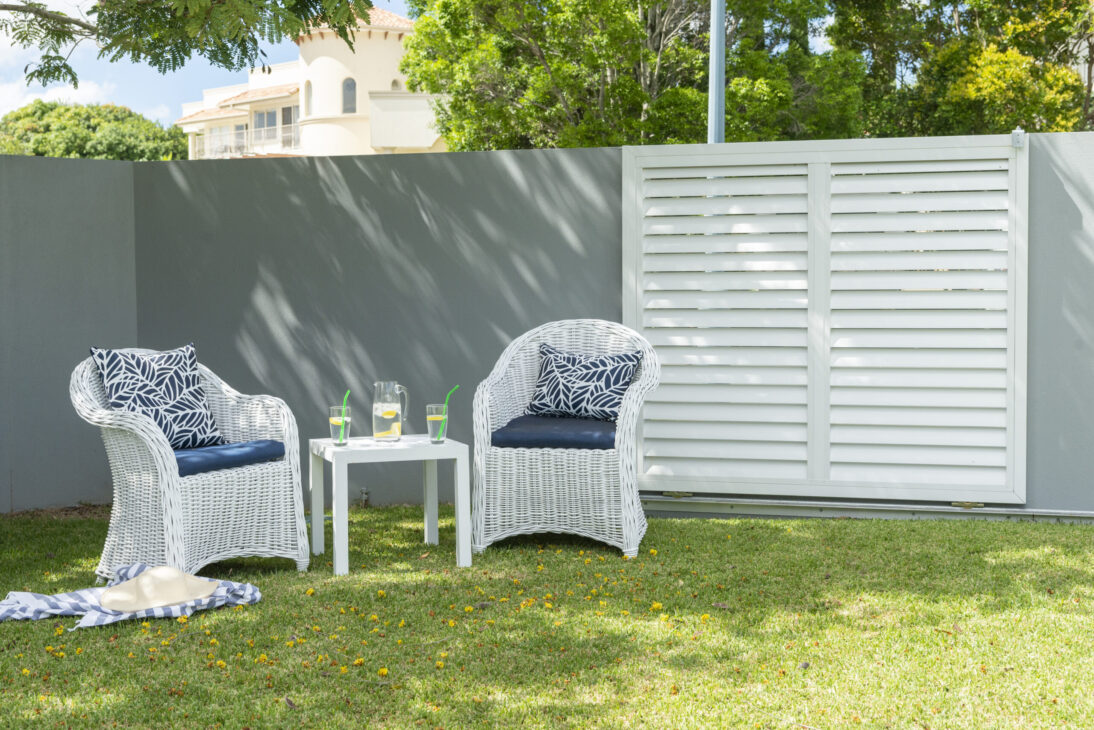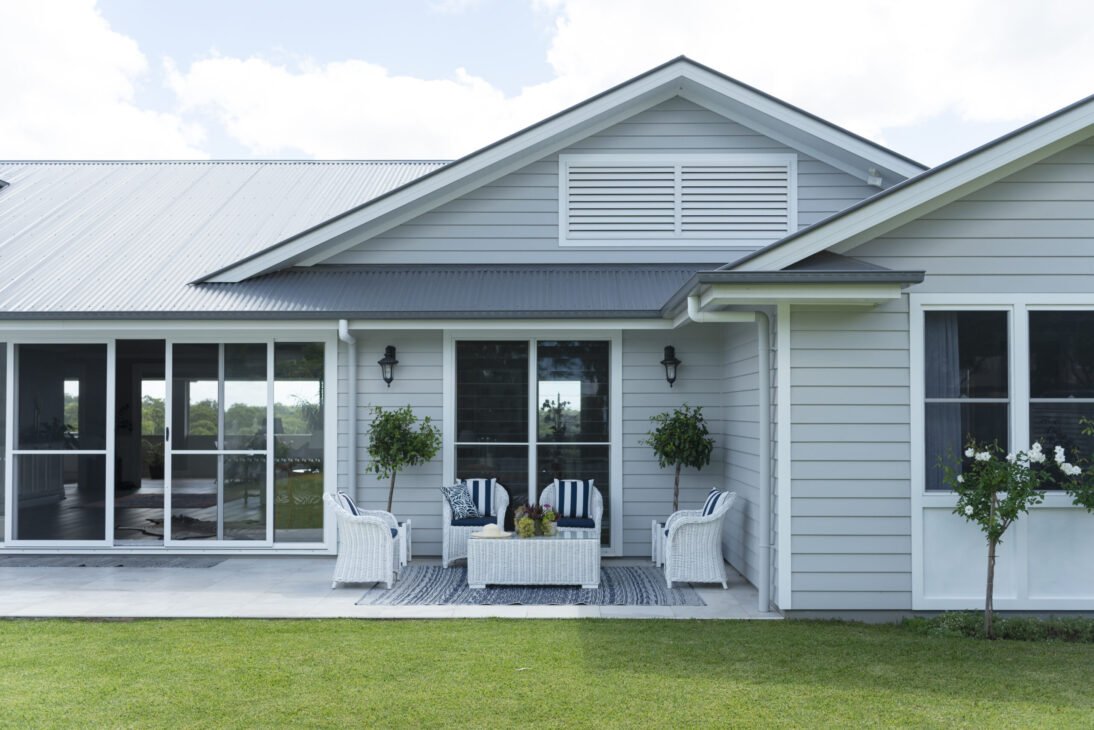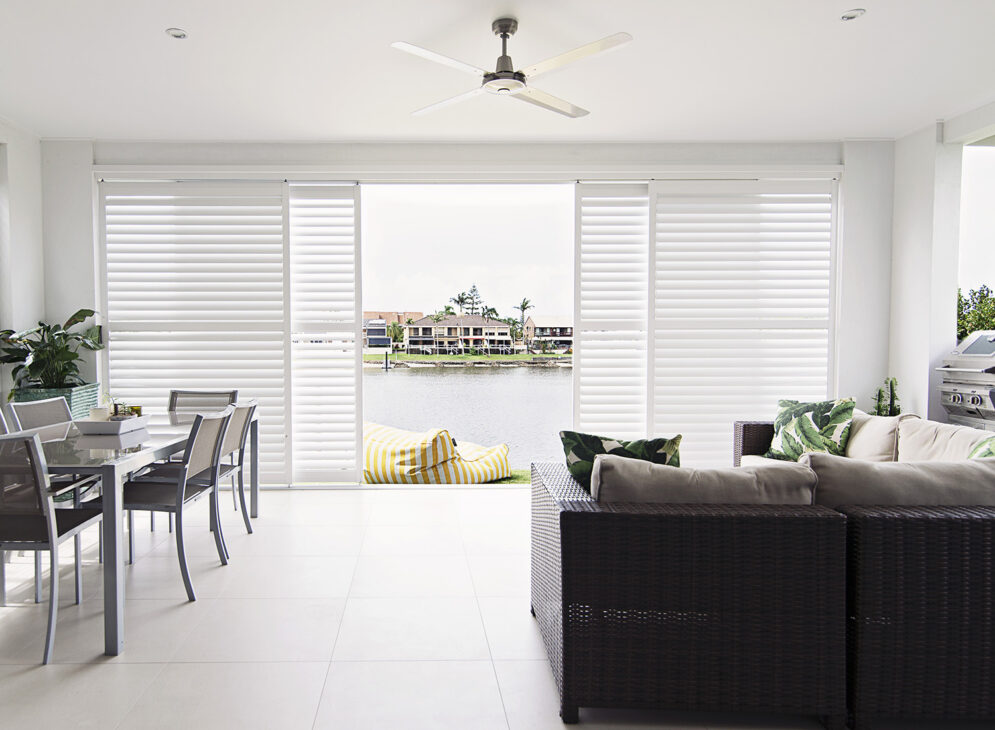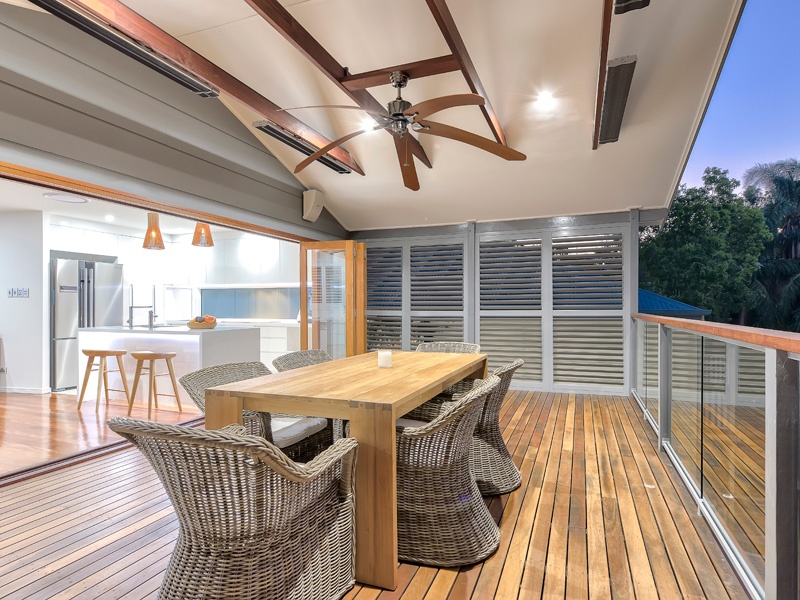 WE WILL BEAT ANY WRITTEN QUOTE!
Find a genuine lower price for a comparable product at another retailer, and we will beat it! T&Cs Apply
REQUEST A QUOTE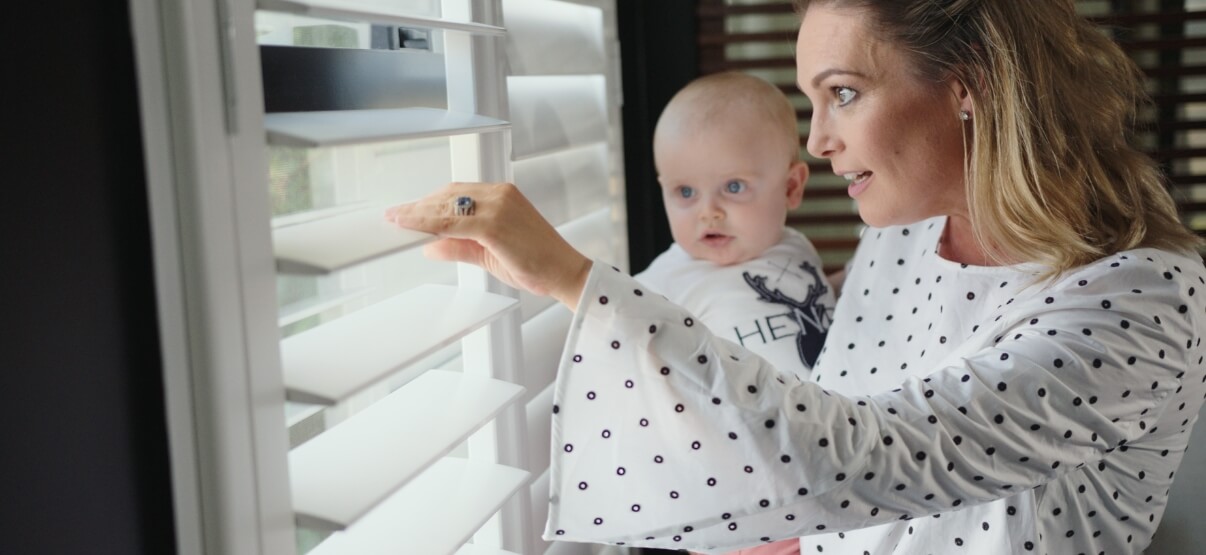 Maximise your Living Space, Minimise your Cost
Maximising your outdoor living space doesn't mean maximising your costs. We continue to keep our business overheads low by not using showrooms or maintaining expensive leases, and we pass those savings on to you.
REQUEST A QUOTE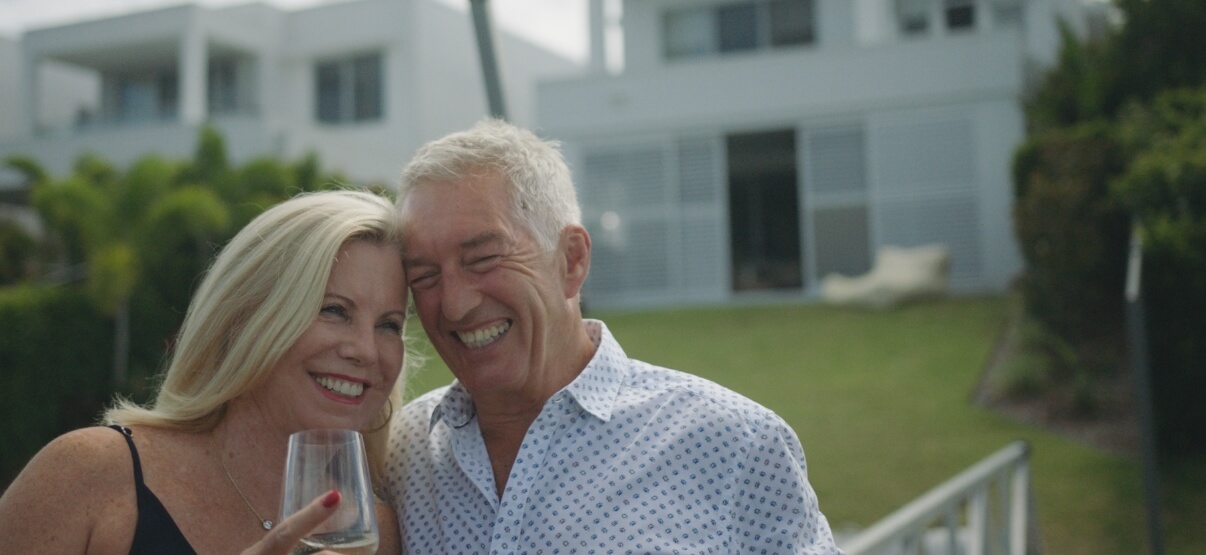 No Intereset Ever!
Payment Plan
With our generous payment plan option, you can find the external shutters you need today and start enjoying your outdoor life right away.
Repayments from 6 – 36 months with only a 10% deposit.
LEARN MORE
Manufacturer's Warranty
Feel confident in your purchase, with the best warranties in town.
Design Advice
We have years of industry experience, an eye for design and style and an innate knowledge of how your outdoor shutters can dramatically increase your enjoyment of your home. Let us help you maximise the space you have.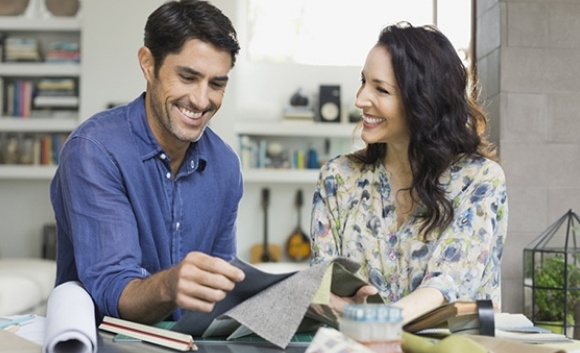 Customise Your Shutter
Choose from a wide range of specifications so you can get the shutters that suit your own design and functionality needs.
Different blade sizes give you a different aesthetic and more or less view. The 89mm blade is the popular choice for homeowners.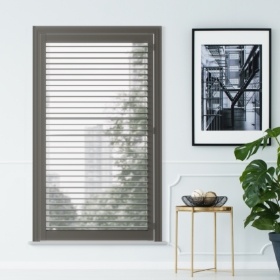 64
mm
A traditional aesthetic.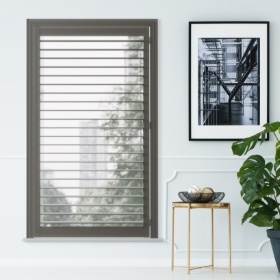 89
mm
Our most popular.
Complements all styles of home.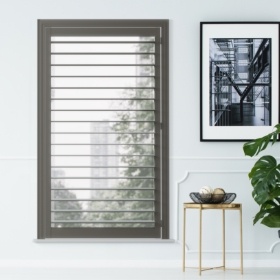 114
mm
A contemporary aesthetic,
and allows the most view and light.
The elliptical aluminium blade is available for Weatherwell Standard.

ELLIPTICAL
Different types of frames are needed for different types of windows and interior looks.
We offer a large range of options to complement your home. There are two types of frames that come in a variety of sizes and looks.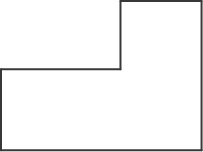 L FRAMES
L frames can be fitted inside or outside your window opening. An inside mount won't interfere with your trim. When you don't have the required clearance, an outside mount is a great alternative. It will protrude from your window.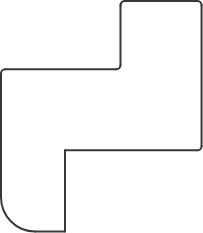 Z FRAMES
Z frames are fitted inside the window and create a clean frame around your window preventing any light bleed. They also help when your window is out-of-square. Adds the look of trim for drywall openings.
The stile is the structural left and right sides of the shutter panel. It is all joined together with a top and bottom rail and sometimes a mid-rail. The bead stile is available for Weatherwell Standard.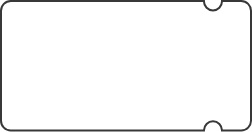 60
mm

BEADED
Control rods allow you to position the blades at different angles, giving you control of privacy and light.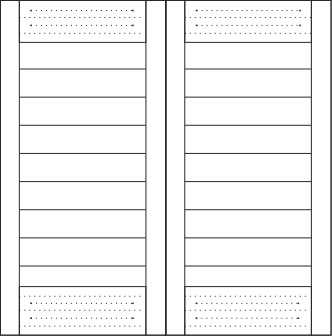 CLEARVIEW
Blades are held in place with a tensioned Clearview control rod. Blade Stay is an optional feature that allows you to position and secure the blades in place.
There are a number of installation types to suit different needs, openings and styles.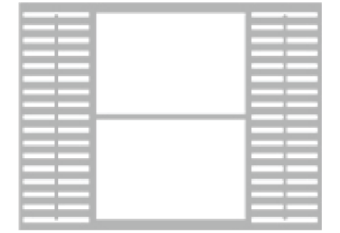 HINGED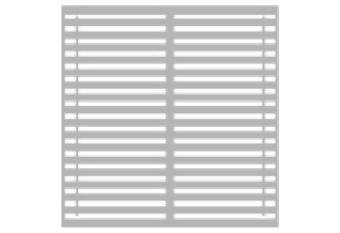 FIXED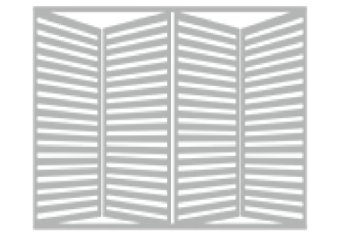 MULTI-FOLD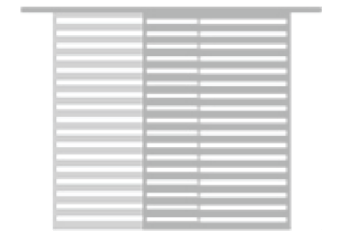 SLIDING
Choose from our range of powder coat colours and timber look wraps to match your home. Custom colours available. POWDER COAT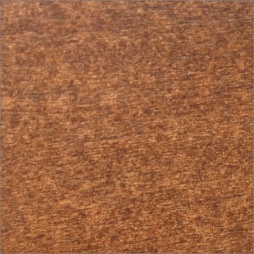 TEXTURED WRAP